Bareyre Lab – Neuronal Repair
Traumatic, ischemic and inflammatory lesions to the spinal cord lead to the transection of descending and ascending axonal tract systems. If these lesions are complete – i.e. if all axons in the spinal cord are transected – severe and persistent functional deficits ensue. If however the lesions are incomplete and some axonal tracts are spared, some recovery of function can be observed. We are studying the anatomical, functional and molecular mechanisms underlying the recovery process in an attempt to develop new therapeutic strategies that can support spinal cord repair in neurological disease caused by trauma, ischemia or inflammation.
Over the recent years we have used various axonal tracts – ascending and descending pathways – to study how axonal connections remodel in response to injury. We could identify the de novo formation of intraspinal detour circuits as a key remodelling process that mediates recovery of function. We are currently using (i) anterograde, retrograde and trans-synaptic tracing techniques in combination with confocal microscopy to reveal the anatomy of spinal detour circuits, (ii) genetic and pharmacological manipulations to dissect the molecular interactions that regulate detour circuit formation and (iii) electrophysiological recordings and behavioural testing to assess effects on functional recovery.
Some of our current projects
Regulation of synapse formation and elimination following spinal cord injury
The incidence of Spinal Cord Injury (SCI) in Germany is estimated at about 36 cases per million of the population, which translates to about 3000 new spinal cord injured patients per year. Most of these patients are young adults injured at work or during traffic accidents who will have to live the rest of their life disabled due to the limited repair capacity of severed central axons. Recently, therapeutic options have emerged that can promote some level of axonal outgrowth after SCI. However, our work emphasizes that axonal outgrowth is in itself insufficient and that regrowing axons have to be integrated into reorganized intraspinal networks to promote functional recovery. To achieve this aim we address the following questions: (i) How do regrowing axons find the correct path to their targets and how do they make appropriate synaptic connections? (ii) how are newly formed intraspinal circuits refined over time to foster functional recovery and which cells contribute to the shaping of circuits? (iii) Which therapeutic strategies can support appropriate synapse formation/elimination?
Activity-dependent regulation of axonal plasticity following spinal cord injury
The transection of axonal connections leads to motor and sensory deficits in many traumatic, ischemic and inflammatory conditions of the central nervous system (CNS). Despite the fact that axonal regeneration generally fails in the CNS, dramatic functional recovery can be observed in particular after incomplete lesions to brain and spinal cord. Our recent work indicates that spontaneous recovery of motor function can be mediated by the formation of intraspinal detour circuits. Detour circuits are formed in the following steps: First, a subpopulation of transected projection neurones forms new collaterals that contact intraspinal relay neurones. Initially these collaterals contact relay neurones irrespective of their projection pattern. However over the following weeks only those sprouts which contact neurones that connect to the original target area are maintained while other sprouts are eliminated. Electrophysiological and behavioural experiments confirm that intraspinal detour circuits are key anatomical substrates of functional recovery. To understand when and where detour circuits can be formed and which regulatory principles guide their formation we study: (i) how neuronal activity guides the formation and stabilization of newly formed connections and (ii) whether we can design therapies based on enhanced activity paradigms to promote the formation of detour circuits and thereby improve functional recovery after CNS injury.
Acute and long term effects of mild repetitive traumatic brain injury
Traumatic brain injury (TBI) is a leading cause of mortality and morbidity worldwide, particularly among younger adults. In Germany, traumatic brain injury occurs with a frequency of 323 per 100,000 inhabitants annually. Among all brain injuries, it is now recognized that repeated concussions, a mild form of brain injury, are by far the most frequent forms of brain injury. They often occur in the context of sport and have the potential for long-term neurological impairments. A comprehensive understanding of the underlying neurobiological mechanisms associated with repeated concussive and sub-concussive head impacts is essential to identify points of intervention and potential drug targets. Hence in this project we address the following questions: (i) which neuronal, glial and immune responses follow mild repeated brain injury? (ii) which potential therapies can alleviate the structural and functional consequences of synapse loss following mild repetitive brain injury?
PD Dr. Florence Bareyre, Principal Investigator
Read more about the PI on the next tab.
Follow me on Twitter
Dr. Julie Fourneau, Postdoctoral fellow
I studied Cell Biology and Physiology and obtained a Master in Biology and Health Research in Lille (France). In 2018, I obtained my PhD in Neurosciences with Dr Erwan Dupont and Pr Marie-Hélène Canu (URePSSS, University of Lille) working on the molecular and functional repercussions of a sensorimotor restriction. Wanting to continue in the field of sensorimotor plasticity, I moved to Munich and joined Dr. Florence Bareyre's group as a postdoctoral researcher. Now I work on the remodeling of the central nervous system following partial spinal cord lesions, and on the identification and understanding of the role of glial cells in this remodeling. Besides science and the lab walls, I love to eat and explore new restaurants... and to get rid of the calories, I really like to go hiking, biking or bouldering. Whenever I have the opportunity, I enjoy traveling around the world and visiting new places.​
Dr. Valérie van Steenbergen, Postdoctoral fellow
After my studies in Biomedical sciences, I embarked on a PhD project at KU Leuven to understand how molecular changes in neuronal microtubules can affect mitochondrial transport and how we can image these changes using label-free imaging. I thoroughly enjoyed gaining expertise in in vitro work and advanced imaging techniques and decided to gain new skills related to in vivo studies for my postdoc, allowing me to combine the best of both worlds. I therefore traded Belgian chocolates and beer for the Weisswurst and (almost equally good) German beer and joined the team of Florence Bareyre in Munich early 2020. My main project focusses on activity-dependent remodeling of spinal circuits after spinal cord injury using gene therapy, anatomy analysis and behavioural tests. My weekends are spent hiking, snowboarding or just enjoying a lazy afternoon at one of Bavaria's beautiful lakes.​
Almir Aljović, PhD student
I am born in Serbia, but most of my life I lived in Sarajevo, Bosnia and Herzegovina. I have a broad interest in science, that's why I studied Psychology at the University of Sarajevo and Genetics and bioengineering at International Burch University. I did my master's degree at the University of Strasbourg, obtaining a degree in Neuroscience. Studying neuroscience allowed me to fuse my interest in understanding behavior with my interest in molecular genetics. I started my Ph.D. in the Bareyre lab in October 2018, where I have a chance to study adaptation mechanisms of neurons following traumatic injuries of the nervous system. Outside the lab, I enjoy spending time with my friends, reading, and watching good movies. Sometimes I just stare at the ceiling for hours and do nothing (help) #JK.
Maryam Chahin, PhD student
After achieving the EMN master degree from University de Bordeaux in France, I pursued my studies as a PhD student in PD. Dr. Bareyre´s lab. My work aim to understand how the brain react after receiving repetitive mild traumatic brain injury and if therapeutically those outcomes can be alleviated. When I am not in the lab, I spend most of my times in art related activities.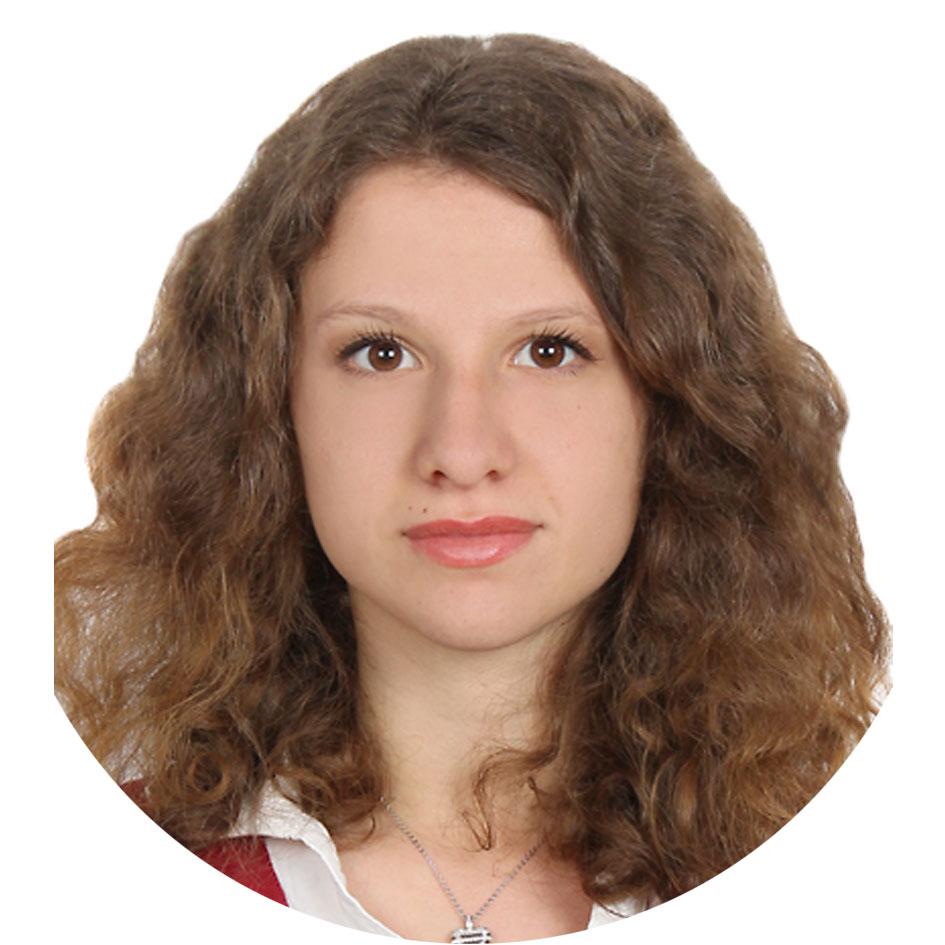 Rozaria Jeleva, Medical student
Originally from Bulgaria, I moved to Munich after finishing high school for my medical studies at the LMU. In April 2019 I joined the Bareyre Lab for my medical doctoral thesis which I pursue with a FöFoLe fellowship of Munich Medical Research School (MMRS). My research focuses on the fiber remodelling and locomotor recovery following incomplete spinal cord injury. In my free time I enjoy skiing, hiking, traveling and painting.
Leidy Reyes Jimenez, Medical student
I first started my medical studies in 2012 in San Pedro de Macoris, a small town on the east coast of the Dominican Republic, where I am originally from. Two years later, the opportunity to study abroad presented itself and I took it. After learning German, I was able to restart my medical studies in the Ludwig-Maximilian-University of Munich in 2016. I joined the Bareyre group in April 2020, where I am currently doing my MD Thesis, which mainly consists of the role of microtubule in the recovery after spinal cord injury. In my free time, I enjoy refereeing Volleyball games all around Germany. I also love reading, playing guitar and working out.
Laura Burattini, Medical student
Originally from Sᾶo Paulo, Brazil, I first came to Germany in 2004. I began my medical studies at the Ludwig-Maximilians-Universität München in 2017 and started my medical doctorate here at the AG Bareyre in October 2020. My research focuses on neural remodelling after spinal cord injury under the influence of stimulating gene therapy. When I am not in the lab I enjoy cooking, learning new languages and going to the theater.
Michelle Trumpp, Medical student
Born in San Francisco, USA and grown up in Switzerland and Germany, I started my medical studies at Ludwig-Maximilians University Munich in 2017. I joined the lab in October 2020 to work on my M.D. Thesis. My project mainly focuses on remodeling spinal axonal circuits following the manipulation of neuronal activity. Outside the lab, I love to cook and spend my time skiing or hiking in the mountains.
Luca Fabbio, Master student
I am originally from Sicily, Italy. I studied Biology and did my first internship in Tomsk, Siberia. I am currently enrolled in the International Master's Degree in Neuroscience at the University of Trieste. I moved to Munich and joined the Institute of Neuroimmunology in March 2020 for my Master's Thesis project. My work in the lab focuses on the role of Netrin-1 in Spinal Cord Injury. Apart from being a neuroscience student, I am experienced in volunteering projects around Europe, I love travelling, and during the years I got an interest in sports and design.
Shuqing Annette Zhao, Master student
I came to LMU to study neuroscience, with a specialization in computational neuroscience. Passionate about data and machine learning, I was excited to join the lab for a MSc research project, where I helped automate the time-consuming process of behavioral data analysis in spinal cord injury recovery experiments. It is a great pleasure to be part of this team and my 4-month project has turned into a longer stay. Besides work and study, I spend my time on art and music as a casual painter and concert pianist.
Jennifer Schmitt, Laboratory technician
Already during my highschool-time, I knew that I wanted to do something related to medical research. As a result, I did my apprenticeship as a medical-technical-laboratory-assistant. As a technical assistant working in PD. Dr. Bareyre´s group, I am in charge of organisational issues, orders and routine tasks in the lab. Furthermore, I am responsible for virus production and our antibody system. In my free time, you will find me mostly spending time with family and friends but also enjoying outdoor activities such as biking, hiking and swimming.
Alumni
Alexandra Chovsepian, post-doctoral fellow, LMU, Munich
Laura Empl, SFB274 scientific coordinator, Munich
Carmen Denecke, scientist
Claudia Lang, scientist plant and food research, NZ
Anne Jacobi, post-doctoral fellow, Harvard, USA
Julian Schwarting, medical doctor, LMU, Munich
Fabian Laage Gaup, medical resident, Yale University, USA
Nathalie Garzorz, medical doctor, Munich
PD. Dr. rer. nat. Florence Bareyre
I have been working on brain and spinal cord injuries for more than 20 years and my goal is to understand how innate plasticity can be harvested to foster functional recovery following injury. Key research achievements include the first reports that the spinal cord can spontaenously undergo plastic remodelings following traumatic lesion (Nature Neuroscience 2004 and Nature Medicine 2005). Recent key work demonstrated that the transcription factor STAT3 iinitiates axonal regeneration (PNAS, 2011), that presynaptogenic organizers such as FGF22 are necessary to post-injury synapse formation (EMBO J, 2015) and that neuronal activity is a key process that drives plasticity in the injured spinal cord (JEM, 2019).
Training
1992 – 1994 Bachelor Biochemistry, University Paris VII, France
1994 – 1996 Master Biochemistry, University Paris VII, France
1996 –1997 Post Master Pharmacology, University Marne-la-Vallée, France
2003 Ph.D (Medal of excellence)
2003 – 2004 Postdoctoral fellow at the Dept. of Anatomy and Neurobiology, Washington University School of Medicine, St. Louis, USA
2004 –2005 Postdoctoral fellow at the Dept. of Molecular and Cellular Biology, Harvard University, Cambridge, USA
Academic positions & appointments
2003 Ph.D., Brain Research Institute, Swiss Federal Institute of Technology (ETH) Zurich, Switzerland with the "Medal of Excellence".
2003 – 2005 Post-Doc, Dept. of Anatomy and Neurobiology, Washington University and Dept. of Molecular and Cellular Biology, Harvard University, Boston, USA
2005 – 2007 Post-Doc, Institute of Clinical Neuroimmunology, LMU Munich, Germany
2008 – 2014 Leader of a BMBF Young Investigator Group, Institute of Clinical Neuroimmunology, LMU Munich, Germany
since 2012 Principial investigator of the Excellence Cluster, Munich Cluster for Systems Neurology (SyNergy), Munich, Germany
2014 Habilitation in Neuroimmunology, LMU Munich, Germany
since 2015 Member and research group leader at the Biomedical Center, LMU Munich, Germany
Collaborative Research
since 2010 Member and PI of the Collaborative Research Center 870 "Neuronal Circuits"
since 2011 Core Faculty Member of the Graduate School of Systemic Neurosciences funded by the DFG Excellence Initiative
since 2012 Member and PI of the DFG-funded Excellence Cluster "Munich Cluster for Systems Neurology" (SyNergy)
since 2014 Board Member of the Collaborative Research Center 870 "Neuronal Circuits"
since 2019 Member and PI of the Collaborative Research Center 274 "Checkpoints of CNS recovery"
Awards & honors
2003 Dissertation Medal of Excellence, ETH Zürich
2003 – 2005 Postdoctoral fellowship from the Swiss National Foundation (SNF)
2005 – 2007 EMBO long-term fellowship
2007 Sobek junior price for multiple sclerosis research (German MS Foundation)
2008 – 2014 Independent group leader award, Neuroscience program of the Federal Ministry of Education and Research (BMBF)
July 2020: Laura's PhD: Congrats Laura!!
Medieval Christmas Market 2019
September 2020: Lab Life with Corona…